Feel free to check out the TIME LINE for IHYEL BOOKS
For The Red Khémèresh a pdf of the glossary is also available.
As of August 2020, Mab is revising her novel Sen of the Woods. A preview of the cover art is below. The work is done by Calhoun, who worked with her on the book of poetry Night of a Hundred Moons.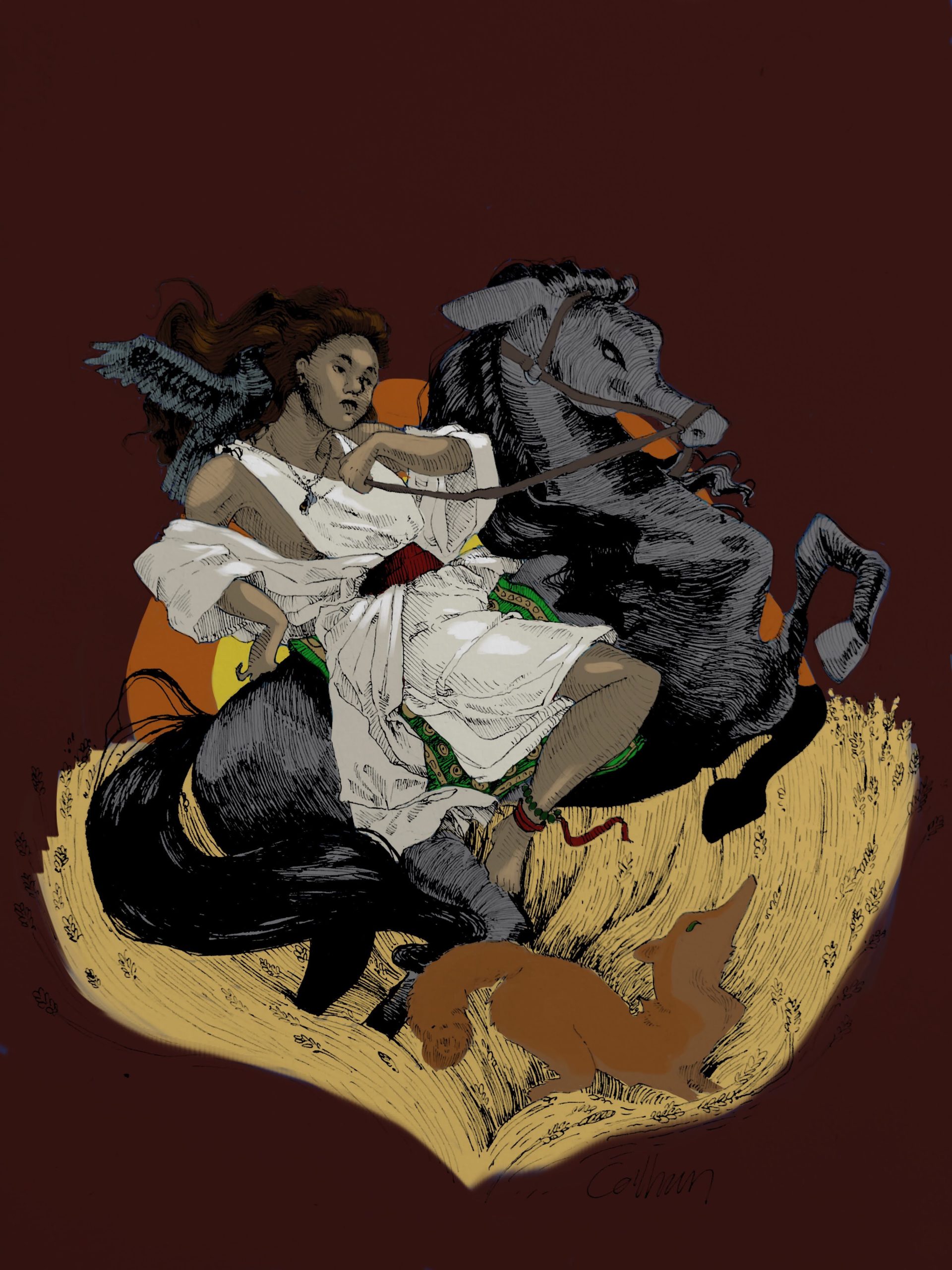 Seek the Monster is forthcoming in the next few years.
PDF samples of Chapter 1-2 This book is undergoing yet another revision, thanks to fabulous advice from a developmental editor, and a respected author friend. This is the third book in the Humna Arc, and is also stand alone. It delves into a mystery tangled within demons, superstition, and reason. I am currently going over the edits from my editor.
A fun, a PDF short story that inspired, along with an incredibly old story start, the firebirds that are mythologically significant in Seek the Monster. She Fades With The Firebirds. Just a point of interest. It's the first story I ever wrote, which got my first ever positively worded rejection. It was originally published by one of the first online fantasy magazines, long since defunct.