Mab's characters are often strange and isolated, yearning for community. Her characters who go beyond their limitations, embracing their talents, in inspiring new worlds. Enter the speculative fiction worlds of Mab Morris.

Books available through Amazon.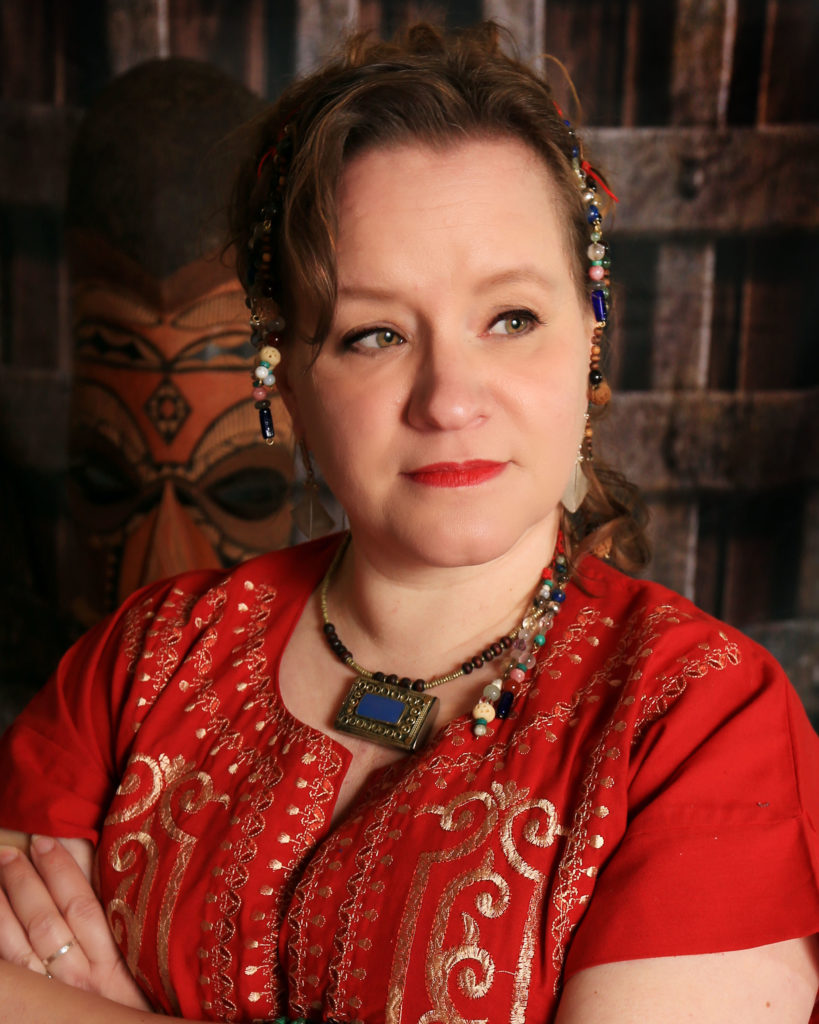 Mab writes fantasy inspired by world cultures and mythologies. Mab is also a creative who grows with, and supports a creative community through CreativiTea, and her collaborative projects, like her poetry book, and even some that are "learning experiences". She's worked with painters, illustrators, jewelers, sound engineers, and even a puppeteer.
Mab Morris grew up making up stories with stream in her back yard being countries and worlds. Pirate ships in poplar pods, and water skimmers as sea monsters. Her friends, her twin and Mab would wander through the woods telling tales, exploring past beaver damns and privet palaces. Stories evolved to superheroes, mythologies of various places in the woods, and a kinship to the land. Things haven't changed much since then.
As a first generation American, with South African parents she was already a little bit different. Add to that her family lived in an Orthodox Jewish neighborhood while her father was a New Testament theologian–and an atheist. So she was always a bit of a freak, never quite fitting in. Her own spirituality began with visions, joining a church, leaving to explore paganism, then Druidry, leaving that to explore Buddhism, and returning to the awe inspiring, magic of the woods, communing with the Divine. Walking on trails, listening to bird song, laughing at the antic of squirrels, being continually astonished by the beauty of wild nature, Mab feels connected to the divine movement of the universe, and part of that mysticism.
With family in three different continents, her mother's deep love of art and various world cultures added to the multi-cultural mix. As Mab grew up, the combination of crafting woodland stories, and a deep fondness for world cultures and mythologies threaded together. This inspires a landscape of a world with multiple cultures described in a growing canon of stand alone books. With each book she'd explore a different world culture, even taking up Latosa Escrima, a Filipino martial art, to help craft the martial background of her book Fate of the Red Queen. Mab considers the continual need to explore the world through various books on anthropology and mythology to be one of the better parts of being a writer.
While her childhood was interesting, it did lead to a sense of being a misfit, with a great deal of doubt–she never quite felt at home anywhere. After five published books, she realized that many of her characters experienced the same sense of doubt, confusion, general She expected to move to another country, till she moved to Dahlonega, Georgia. Embraced by the mountains, she felt at home for the first time in her life. Growing in self confidence, her characters explored learning a sense of agency, as well as a sense of spiritual purpose.
Mab's characters are misfits, different in such a way as to make them near outcasts, or fear they will go mad, but it is their unused, untapped potential—the very thing that makes them unique—that save the day, their people, or reveal that they are divine.
At home, Mab explores various art and craft mediums, such as quilling, drawing, painting among others. Through storytelling, and art, she works to build a sense of creative community. For a year, she created a pop up bookstore, Wine & Words, at a local winery, Accent Cellars–where she often goes to edit when stuck. To her delight a bookstore opened up in town, a small one, but a really good one: Bear Book Market, so she shut down Wine & Words to support it. As Mab's interests aren't just literary, she's also renovated a shed into her Art House, where other artists can come and work, and share in the bounty of creativity. She also created the facebook group CreativiTea, something arising from former teas she had with creatives, and friends.
When she's not writing, builds bottle walls, and practices her rather rusty Escrima.  She was part of Our Own Worlds, a speculative fiction community for independent writers, and readers. Articles written during that time are available there, and on her website.
Mab is easily found on Facebook, she pops in from time to time on Instagram and Twitter. Facebook is where she posts most often about subjects she's interested in, as well as progress of her novels and any published short stories. Facebook is probably the easiest way to contact her. She'd love to hear from you! She'd love to know what you think of her books, and to know what makes you unique and special.