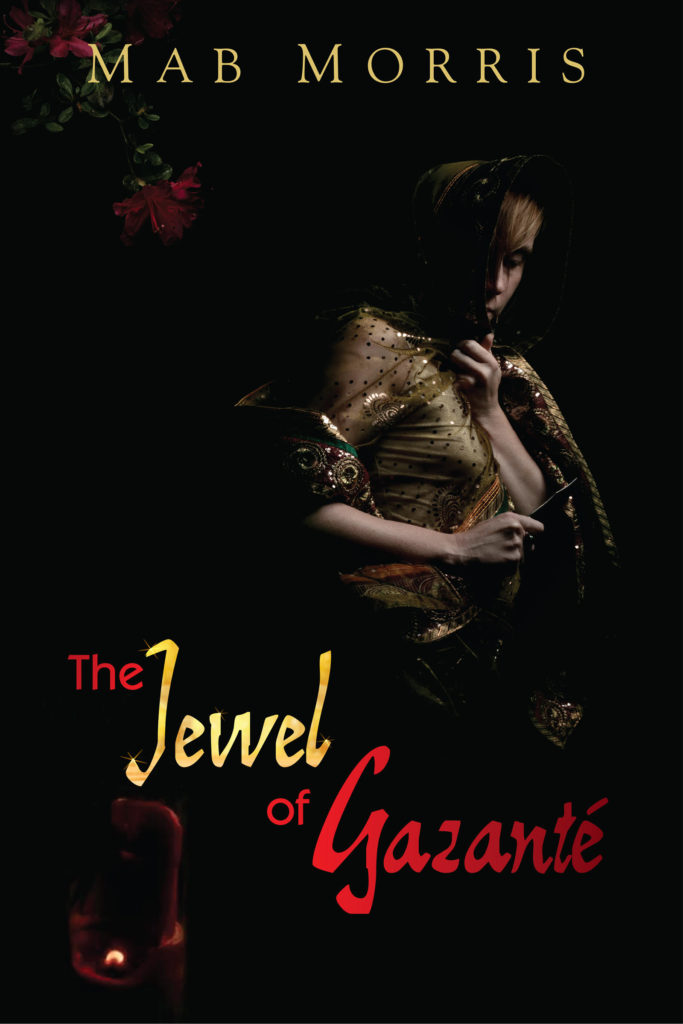 Political intrigue, love and lust, deceptions and manipulation.  The Jewel of Gazanté us a twisting plot that brings to light the story of two people trapped by their families' machinations and a sandstorm. A world of cultures and greed serves as the backdrop to a cast of characters with their own flaws. The greatest antagonist of life may be misunderstanding, and Mab Morris shows that masterfully. —Sarah Burhman, author of the Runespells Series


A beautiful little love story in an atmospheric setting, a desert sprung to life.—Jo M. Thomas, author of the Elkie Bernstein books. 
A Country at a Crossroads
Only one person can save her country—but can she avoid an arranged marriage, and save the country she's spent her whole life trying to rebuild? 
Trapped, and tested by the Goddess of Sandstorms, Zalaya is forced to confront a former friend an enemy.  By law of the land, she cannot bar him from refuge, nor can they fight!  The very fate of her country, and their lives are in the hands of the storm goddess, and she will keep them trapped till her plans are satisfied. 
The goddess destroys the unworthy.  But the fate of the country is at stake, and only one person can save it.  She is the Jewel of Gazanté.
Available at Amazon, or contact Dahlonega, Georgia's Bear Book Market's website or their Facebook page.