White Tiger Literary
"Hon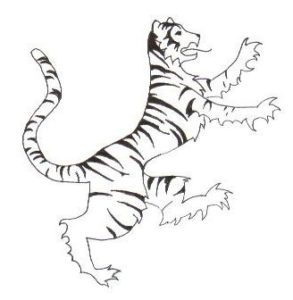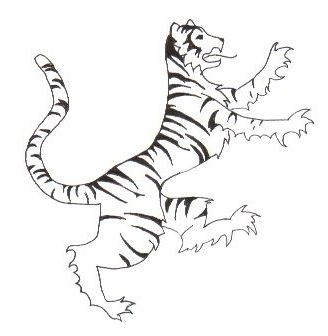 est criticism means nothing: 
what one wants is unrestrained passion, fire for fire."
Henry Miller
I'm bringing White Tiger back.  I've missed working with writers.   I'm focusing on substantive editing, rather than copy editing.  This type of editing is best for books that are not quite ready, and you need insight that's not a pat on the head of "Nice book" by  someone who doesn't want to hurt your feelings.  When you know that your book could be so much more but you're stuck.
Fees: $3/page, standard manuscript format.
If I have to format your work for you into standard manuscript format.  In most cases, the fee will probably remain the same.  If your document is not SMF, and I have to do a lot of work to help you get it into that shape, depending on the level of work to get it there, there may be an additional charge.  I like working with new writers, and I don't have a problem getting a manuscript into shape.  Part of what I like to do is guide new writers.
Contact me via e-mail maria @ mabmorris.com
If you want copy editing, and someone I work with contact Savannah Thorne.  Her rates are reasonable, and she has done for my fiction what clients have said I've done for them.  
Claire Ryan, author The Meldling, The Nameless Night, August 24, 2016

There is, perhaps, one reader in a hundred who can tell you when something is wrong with a story, instead of simply saying they didn't like it. There is maybe one in a thousand who can tell you what is wrong, and even fewer who can tell you in any useful detail.
Maria is one of the very, very rare few who can read a story, understand what you're trying to do, tell you what's wrong in very precise detail, and then tell you how to fix it.
A side effect of being a fantasy writer is that you tend to live inside your own constructed world. You develop a slightly skewed vision of the story because you are the architect of it, and you know it with a level of intimacy that no one else will ever understand. What I value above all else in Maria's comments and edits is clarity: she supplies an elevated level of clarity on how a potential reader – someone without the author's level of knowledge – would react to the story as it unfolds. This perspective is enormously beneficial, and I have no doubt that my books have been improved by it.
Having received feedback from other authors, beta readers, and editors, I can say I value her expertise above all others. You can't put a price on substantial, thoughtful, and above all useful commentary on your work.
Marion McGahagin Burkett, author Enigma Mountain, working title. August 15, 2016
The universe heard me when i said i needed help. A friend introduced me to the perfect person, Maria. I knew my book needed help, however, I was unsure what that help was. As a kindness Maria said "Let me take a look at a chapter." I sent it to her and let me tell you I cringed when I hit send. However, when we met and I got that chapter back I was amazed. Maria pointed out things that needed reworking and things I never thought about. Being a novice author I was relieved she put things in a way I actually understood! I feel blessed to have crossed paths with Maria because she is unselfish with her gift, her talent and intellect. And I can't wait to see what she work she will have for me next!
David Henry, March 20, 2008.
Wow, I just finished reading and starting to implement your changes on chapter 4 and am absolutely delighted; you clearly know how to deftly wield both a scalpel and a chainsaw. This was a chapter that clearly needed a fair bit of both…. I knew I was happy with ch 3; it almost wrote itself, but you managed to find places to improve….I'm happy I stumbled into contact with you.
John Cothran, author of A Search of African American Life, Achievement and Culture.  December 4, 2006
"In regard to editing and proofing, I must say you are the best person I worked with on the book…You are a fantastic editor! I really enjoyed working ith you, you are so thoughtful in all writing situations. You are a joy to work with!"
Ben Mack, author Think Two Products Ahead, Poker without Cards. 26 October 2007
"Maria Boers Morris tackled my madness and made me more accessible. Her editing brought out a more powerful magic than I could have on my own. Furthermore, having worked now with 4 professional editors… Maria brought out the best in me. Hire her if she is available. Email me for a specific reference if I may help. Sincerely."
Cam Cairns, Sentinels, working title)
"Maria sees where the writing fails the author's intent. Moreover, she does this in a structured way so flaws in dialog, character, plot, narration and style become obvious and accessible. Her analysis will help any committed author take their work to the next level."
Though I'm limiting  myself to just substantive editing, I thought you might like to know my experience:
Previous Projects
In no particular order, here are some interesting books I've either fact checked or copy edited, or worked on in some other way.
Marshall Cavendish Benchmark
In the past several years, I've fact checked a number of books for Marshall Cavendish Benchmark.  I also did some copy editing for them, though my true interest is substantive editing. Books include Life in Ancient Egypt series; Elizabeth and Her Court series; Secrets of the Supernatural series; Life in the Medieval Muslim World series; Barbarians! series and many from the American Heroes series.
Here are a few authors I've had the privilege to work with.
Kathryn Hinds
www.kathrynhinds.com
Of all the books I've worked on with Kathryn, the one that moved me the most was Life in the Medieval Muslim World.  The book on Faith inspired mine, and the series on the whole offered me greater understanding of Muslim history.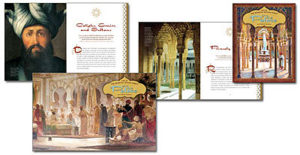 Among the books of Rebecca's I've enjoyed working on are those in theSecrets of the Supernatural series. These books were interesting series to fact check.  Besides fueling my book addiction habit, the series balances critical-thinking skills with folklore: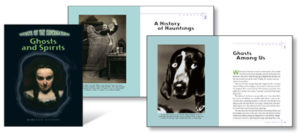 Independent Contracts:
 A Search of African American Life, Achievement and Culture is a book I'm proud to have worked on.  It is informative and fun. John took twenty years assembling information on artists, musicians, leaders, and writers that contributed to our great nation.
Ben Mack

Ben is a client that always brings me interesting work and does not hesitate in challenging me. I adore working with him.
The last challenge was cutting Poker Without Cards: A Consciousness Thriller in half for an iPhone version.  His books make me think, as well as inspire.  He's also a great deal of fun to talk to.  Think Two Products ahead was a fun edit as well as an interesting read.
Small Press work:
During 2003 through 2007, I worked with various incarnations of Janet Eriksson's small press ventures.  Many of these books or sites are no longer online.  Through CrickettWorks, Blessings Abundant, and Cassia Ministries: copy editing, proofreading, indexing, photo layout and creating an online bookstore. Books included Dance in the River, Trusting Love, T11 and Bail Bonds 101. Copy edited articles for Reflections online magazine.