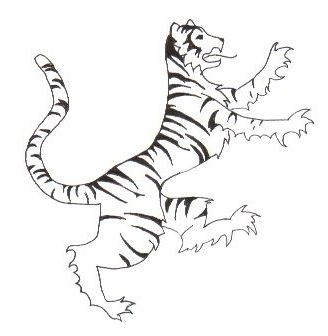 "Honest criticism means nothing:
what one wants is unrestrained passion,
fire for fire."
Henry Miller
I love helping writers and have been working towards that in a variety of ways. From creating Wine & Words, a local author meet and greet, to restarting my editing business when the opportunity to write and edit full time presented itself. I prefer to concentrate on substantive editing, which is between developmental editing and copy editing—meaning I focus on the substance of a draft with line work.
I want to give what I want from a good editor—and it's important. Editors make writers work better. One manuscript felt done. Everything seemed to be in place, but even after my copy editor went through it, I had to accept that copy editing hadn't been enough. My developmental editor, bless her, took my manuscript, and ruthlessly called me on a number of issues which helped me put it into shape. No pats on the back, and no "I like it" as I might get from a beta reader. I revised that manuscript and, yes, sent it back to the copy editor.
Substantive edit lands between developmental editing and copy editing. That wonderful realm of not quite done enough for final edits, but still needs work on substance.
I have a wide variety of interests, from Regency England to Filipino Martial Arts, and grew up in a household influenced by multiple cultures. I know that—as seen in various manuscripts—filling a bag with only sand to create a heavy bag is probably only going to break the gentleman's hand; I know that a character's random choice isn't going to be why the planned kidnapping is successful; and I'm well aware that a gentleman in Georgian England isn't going to call his servants by their first name.
I know enough about poisons, magic, fortunetelling, science and so on to tell if something is hinky in a draft. If I'm not sure, I'll look it up, make note, and ask questions. I will share references, offer suggestions to help the writer. That's part of the fun. There's also character development, pacing and plot and… what's not to like with any part of a manuscript no matter how rough?
One thing in all the years I've worked with new writers I've learned: No matter how rough the manuscript, the writer always has everything they need within that draft. Sometimes they need help getting there. That's where I come in. The elements might be obscured, in the wrong place, need to be dragged into the light, or set back. It might just need a shift in language use to aid it towards clarity. It is why I love working with fairly rough manuscripts for my meat, even while I proof and review manuscripts for my writer friends for my tea.
What I offer:
Substantive Editing: $3/page, standard manuscript format.
If your document is not SMF, there will be an additional charge for me to get it into shape. I like working with new writers, including people who don't know what SMF is. I like being a guide, and I don't have a problem getting a manuscript into the format still standard in the industry.
For more information you can use this handy contact form here, though sometimes the form doesn't get into my inbox. I find messages far more quickly through facebook.
Other editors to contact"
Laura Ownbey of Red Pen Reviews. She's the person I use for my books, both developmental and line editing. I'm thrilled that I found her! http://redpenreviews.blogspot.com/p/editing.html
Lorin Oberwerger, Free Expressions. She also works with Brenda Windenberg, who I respect. Lorin helps run seminars, is a published author, and a well respected editor.
Let them know I sent you.
REVIEWS
of my past work
Claire Ryan, author of the Daemonva Trilogy, and
Lady Protector of Romancelandia.
"Maria makes my books good. The End."
Jo Thomas, author of 25 Ways to Kill a Werewolf, A pack of Lies, Fool if You Think it's Over, The Knight's Daughter.
"Mab Morris has done an excellent job on substantive edits on a few of my pieces. She has a knack for understanding the themes and intentions – and drawing them out more clearly – even if my use of British idioms and my own idiosyncrasies might get in the way. Her work on City of Dreams was just the clean up and polish I needed to regain confidence in the story I was trying to tell."
David Henry, Dissertation.
"Wow, I just finished reading and starting to implement your changes on chapter 4 and am absolutely delighted; you clearly know how to deftly wield both a scalpel and a chainsaw. This was a chapter that clearly needed a fair bit of both…. I knew I was happy with ch 3; it almost wrote itself, but you managed to find places to improve….I'm happy I stumbled into contact with you."
John Cothran, A Search of African American Life, Achievement and Culture.
"In regard to editing and proofing, I must say you are the best person I worked with on the book…You are a fantastic editor! I really enjoyed working ith you, you are so thoughtful in all writing situations. You are a joy to work with!"
Ben Mack, Think Two Products Ahead.
"Maria Boers Morris tackled my madness and made me more accessible. Her editing brought out a more powerful magic than I could have on my own. Furthermore, having worked now with 4 professional editors… Maria brought out the best in me. Hire her if she is available. Email me for a specific reference if I may help. Sincerely."
Cam Cairns, Sentinels (working title).
"Maria sees where the writing fails the author's intent. Moreover, she does this in a structured way so flaws in dialog, character, plot, narration and style become obvious and accessible. Her analysis will help any committed author take their work to the next level."
Though I'm limiting myself to just substantive editing, I thought you might like to know my experience:
Previous Projects
Layton Green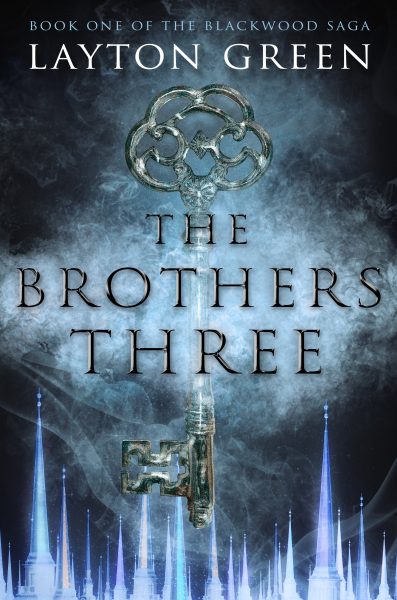 laytongreen.com
I was fairly honored for Layton to ask me to work on proofing his Blackwood Saga. While we've known each other long before we were published, he is picky about the people he works with—as he should be! I really enjoy his other works as well. His Dominic Grey series made him one of my favorite authors. It's a privilege to work with him.

Use the permalink above to learn more about his work.
Claire Ryan
www.claireryanauthor.com/
ourownworlds.com/2019/11/24/claire-ryan/
One of the more recent authors I'm honored to work with is fellow Our Own Worlds alum, Claire Ryan. Since The Daemonva Trilogy I'm her go-to gal for substantive editing. She torments me with tweets about her WiP, and needing to finish the whole saga before letting me get my editing hands on it. .
Kathryn Hinds
www.kathrynhinds.com
Of all the books I fact checked for Kathryn, the one that moved me the most was Life in the Medieval Muslim World. The book on Faith inspired me to contemplate my own path in faith, and the series on the whole offered me greater understanding of Muslim history.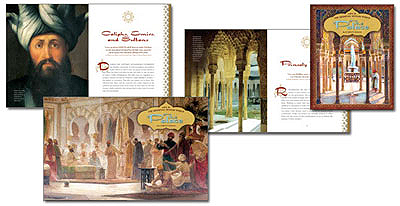 Rebecca Stefoff
http://www.rebeccastefoff.com/
Among the books of Rebecca's I've enjoyed working on are those in the Secrets of the Supernatural series. These books were interesting series to fact check. Besides fueling my book addiction habit, the series balances critical-thinking skills with folklore: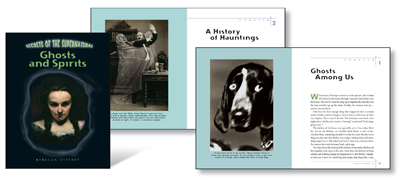 John Cothran
A Search of African American Life, Achievement and Culture.
This is a book I'm proud to have worked on. It is informative and fun. John took twenty years assembling information on artists, musicians, leaders, and writers that contributed to our great nation.
Ben Mack
http://benmack.com/
Ben is a client that always brings me interesting work and does not hesitate in challenging me. .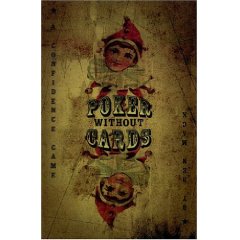 One huge challenge was cutting Poker Without Cards: A Consciousness Thriller in half for an iPhone version in the early days of ebooks. Print sized would have been too large to load (Yes, a substantive editor can do this). His books made me think. Think Two Products ahead was a fun edit as well as an interesting read.
Freelance publishing professional, June 2003 – present
Substantive edit, copy edit, proofread, fact check, indexes, and transcription.
Research print and online references to ensure accurate information in text books.
Follow Chicago, but will work with MLA, AP and APA styles for consistency, clarity and accuracy.
Partial list of clients and projects:
Jo Thomas 2019-Present
Substantive edit for City of Dreams.
Substantive edit for Fistful of Feathers.
Layton Green. 2017-Present
Proofreading The Blackwood Saga
Claire Ryan. 2015-Present
Substantive edits for Daemonva Trilogy.
scheduled for upcoming drafts.
Donna Governor, PhD. 12/2009-1/2011: Transcription: qualitative interviews for academic research; transcription and formatting for dissertation for Teaching and Learning Science through Song.
Donna Governor, PhD. 12/2009-1/2011: Transcription: qualitative interviews for academic research; transcription and formatting for dissertation for Teaching and Learning Science through Song.
Nevada Math and Science Leadership Cadre 1/2011: Transcription.
Marshall Cavendish Benchmark, 2004 – 11/2010: Fact checking and copy editing. Books include Life in Ancient Egypt series; Elizabeth and Her Court series; Secrets of the Supernatural series; Life in the Medieval Muslim World series; Barbarians! series and many from the American Heroes series.
Ben Mack, 2006 – 2008: Copy edited Think Two Products Ahead; copy edited Poker Without Cards: A Consciousness Thriller for print, then abridged for iPhone, keeping intact the plot, memetic and marketing information intrinsic to the story.
Janet Eriksson, 2003 – 2007: Through CrickettWorks, Blessings Abundant, and Cassia Ministries: copy editing, proofreading, indexing, photo layout and creating an online bookstore. Books included Dance in the River, Choosing Love, T11 and Bail Bonds 101. Copy edited articles for Reflections online magazine.
Individual projects include John Cothran's A Search of African American Life, Achievement and Culture; E. Ike's Using Quicken with High Speed; Cam Cairns's Sentinels (working title), plus dissertations, graduate papers, and short stories.