Life as an adult caregiver doesn't make for a lot of progress on work. Yesterday I had to get out of the house. I'd spent the earlier part of the week back from my "vacation". It's the week off I get every six weeks of pretty much being "on call" 24/7. I don't get set writing time. My writing schedule is random, but now that Mom's better, I can take off–needed, I'll admit, more than writing time.
I lived so long alone. Even with my first born living in my house, his schedule and mine made for growing creative space, and plenty of alone time to do it in. The perfect roommate.
So I went off on one of my in town hikes. I'm loving exploring these nature trails… and the unexpected. One familiar rout was rich in the scent of creosote. There are so many rail ties along the path. Today the air was rich with the creosote that cured the ones that would no doubt be laid in to keep the rail tracks ready.
Another scent came when I explored an unmarked trail to part of the old Decatur Water Works off of the South Peachtree Creek trail.

The scent of fresh spray paint hit me as I walked past. The colors vibrant, fresh.
I can't read graffiti text. I feel as if it s a failing of mine. And I'm sure what was being done wasn't exactly legal. But I loved the colors. The fresh scent of paint and creativity.
This reminds me of some modern take of what Kuen might have witnessed in the Jungle of the Dead.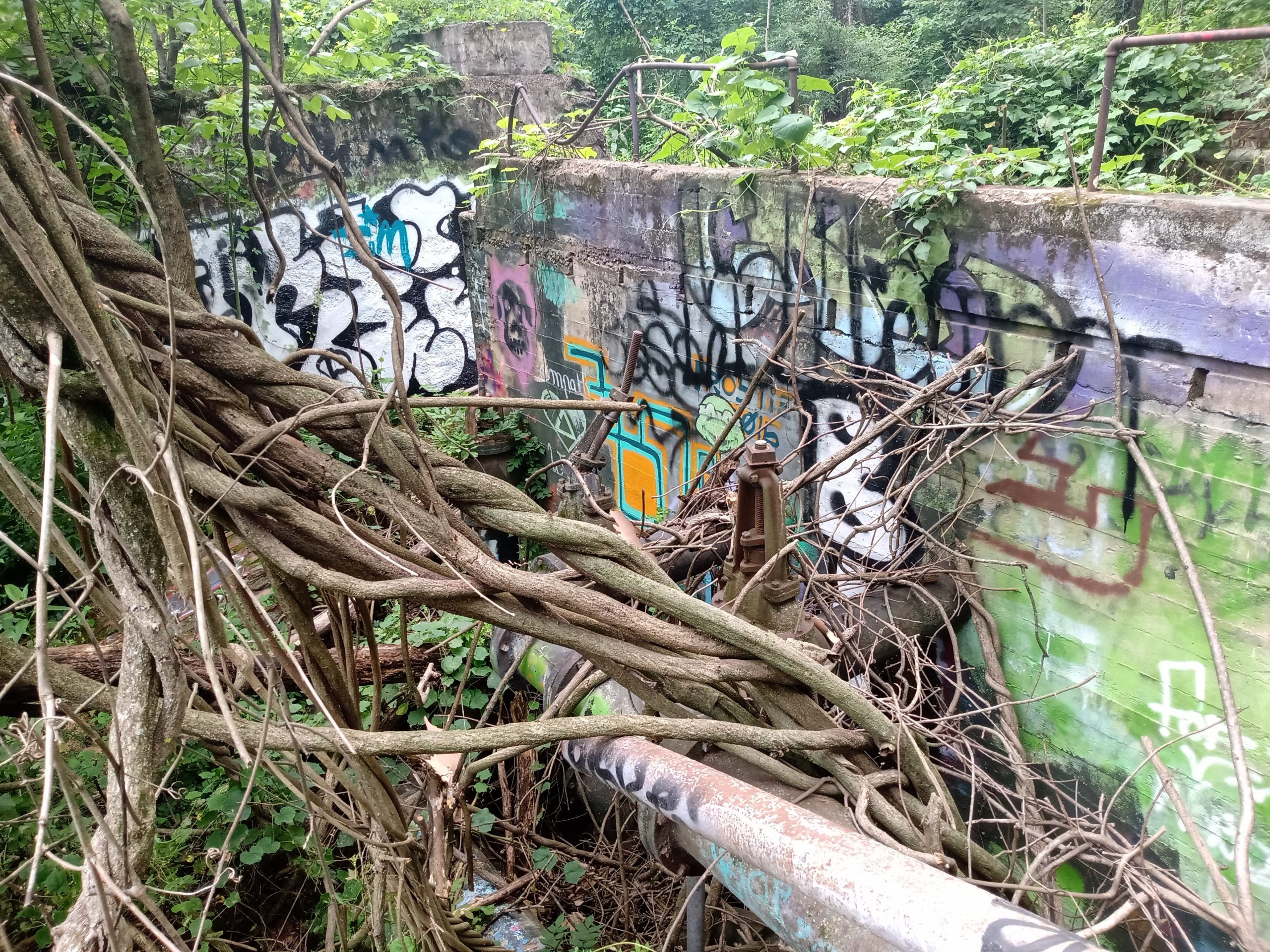 I love it…
More I'm celebrating that walk, because after 8 months of caregiving I finally edited up to Chapter Four of Sen of the Woods! Do something creative. Preferably legal. But hey, there's a place in the woods that seems to always invite pain!
All the best to you!