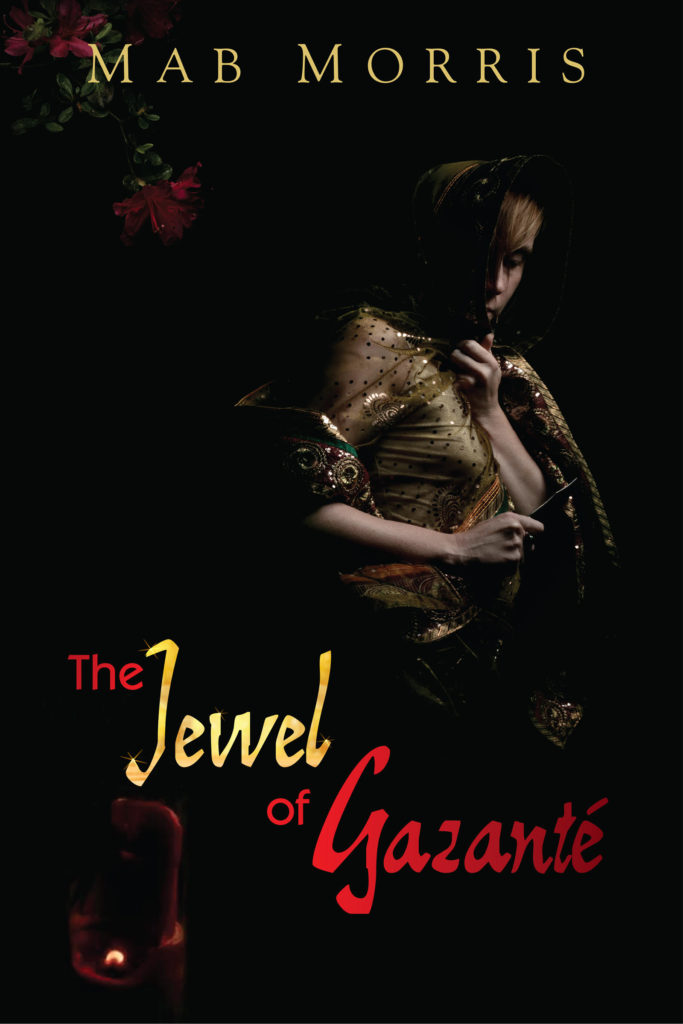 Jewel of Gazanté

A beautiful little love story in an atmospheric setting, a desert sprung to life.

—Jo M. Thomas, author of the Elkie Bernstein books.
Destructive Red Promise of the Sunset.
The warning of the Goddess of Sandstorms, Nesuet.
Zalaya of Gazanté is trapped by the storm with Stevas of Salese. By law of the land, to honor the goddess, she cannot bar him from refuge, nor can they fight—she is sorely tempted to do both! The very fate of her country, and their lives are in the hands of a storm goddess, and she will keep them trapped till her plans are satisfied.
The goddess tests all people. She brings them together, to fight, to love, to save some people, or kill them. She destroys the unworthy.
Will they cling to their conflict, or will they love?